mopa-sco-success-stories-guest-web
سكينة البلوشي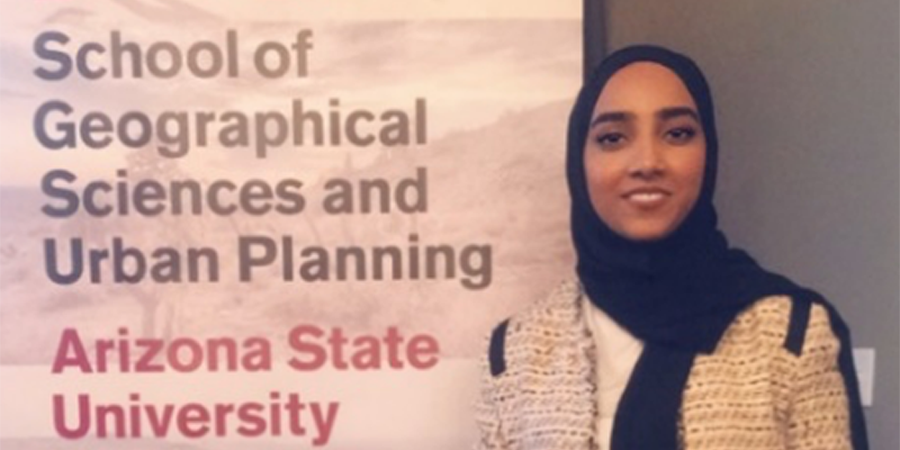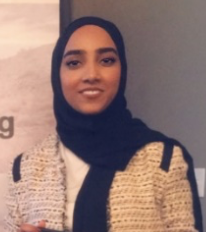 Bachelor of Meteorological Science
She is the first Emirati to receive training in the National Oceanic and Atmospheric Administration (NOAA) at the Department of Weather Services of Phoenix, Arizona, USA. Certificate in Atmospheric Science and Certificate in GIS.
She has received several awards from the university because of her academic excellence. She has been a top honorary teacher in all the classes since she joined the Bachelor of Meteorology. She received the highest quarterly and cumulative degree in the Department of "Geographic Science and Urban Planning of 2019" The University received a Ray Henkel Award for Scholastic Excellence and an Under Graduate Moeur Award and graduated at the end of the Spring of 2019 with a 4.00 level with honors.
She has been a part-time Professor of Geography at the University and has participated in many volunteer programs in leisure and several meteorological conferences, as well as being a researcher at Arizona State University in surveys and research with a team of PhD students and professional researchers In meteorology, climate and urban planning, and has contributed to several research projects on weather forecasting and geographic information systems (GIS), and has a certificate of excellence in weather forecasting.
In collaboration with the city of Phoenix, she worked on the geographical distribution of white roofs in the city, and its impact on temperature control and energy conservation, which impressed the city of Phoenix and the University. The poster was suspended in the Department of Geographic Science in honor of achievement and excellence, She has also been trained at the National Center for Meteorology in Abu Dhabi to increase her experience and knowledge in the field and to focus her studies in the areas needed by the State.